Wirikuta Desert excursion – Peyote, Mexico
With Don Modesto Rivera, Eva Evers and Clement Andrew
November 8 - 13, 2023
You are invited to partake in an extraordinary excursion to the sacred land of the Wixarika people (Huichol), the Wirikuta desert. We are deeply honored to extend an invitation for you to join us in visiting one of the spiritual leaders of this tribe, Temay "Modesto" Rivera Lemus on his land there for a time of medicine ceremony in this ancient tradition.
Yearly, the Wixarika community embarks on a ten-day pilgrimage to this sacred destination, retracing the footsteps of their ancestors. There they collect precious medicine and make offerings for the health of their businesses, family, water, fire, earth, and the entirety of existence. This unique opportunity will enable you to forge a deeper connection with the plant medicine, the spirits that surround us, and the rich cultural heritage of these land's custodians.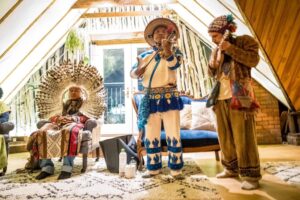 Wednesday, Nov 8th: We will pick you up at 2 pm from the San Luis Potosi airport in Mexico. Our drive to our hotel in the desert, around 5 hours, will conclude with dinner and rest.

Thursday, Nov 9th: The next morning, we will head into the desert. With Don Modesto's company, we'll start a fire to explain our purpose. After that, we will search for the medicine, make offerings, and return to the fire to begin our first ceremony.

Friday, Nov 10th: A day of rest and enjoying the Wirikuta desert's serenity awaits. We'll camp under the stars.

Saturday, Nov 11th: Our schedule includes a second ceremony

Sunday, Nov 12th: We will return to our desert hotel to eat and rest.

Monday, Nov 13th: After an early breakfast, we will head back to the San Luis Potosi airport and drop you off at around 11 am.
The ceremony nights will begin with individual introductions and cleanses with Grandfather Fire, Tatewari, followed by preparing offerings of candles for the water, earth, and fire that will be given following the closing of our ceremonies. Sacred chants and dance will be shared throughout the night. The traditional Wixarika instruments are a small "canari" guitar and violin that are played together while our Marakame (spiritual guide), Modesto, sings to the spirits of nature. We will give the opportunity at various times throughout the night for those who feel called to share their prayer songs to the medicine. There will also be a beautiful flower/water blessing as well as the traditional candle prayer in which everyone will receive a candle and pray together in the light.
Though Modesto's native tongue is the language of his people, the Wixarika or Wirarika, he is among the select few fluent in Spanish. We hope that, at some point, he will share his gift of storytelling.
It is not possible to guarantee what your experience will be like. However, these are some of the common results gained from these ceremonies.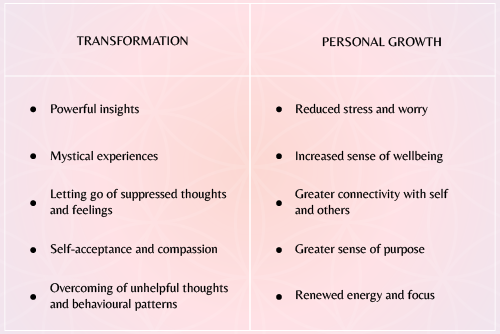 ---
Facilitators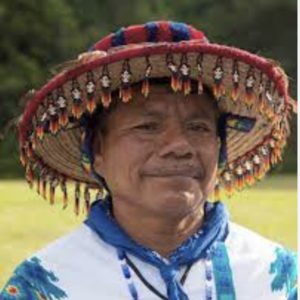 Don Modesto Rivera
Modesto Rivera, a renowned medicine man (Marakme) of the Huicholles/Wixarika tribe from Mexico. His tribe has a thousands year old tradition with Peyote and he comes from an unbroken lineage of Marakames. He is not only a medicine man but also a gifted musician and artist. He was born and raised to follow the sacred path. He is a channel between the ancient and modern world helping in the transformation and healing of our planet, humanity and all our relations.
Learn more about Don Modesto Rivera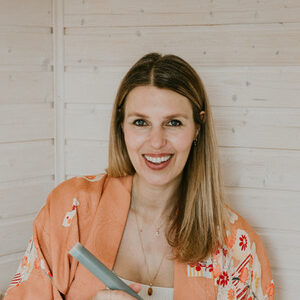 Eva Evers
Eva dedicates her time to the expansion of the indigenous knowledge, taking care of our members and the team. She created this organization and dedicates with passion and gentleness to all the administration and organizational details as the managing director and founder. Eva is a coach and facilitator who has been working with clients all over the world for over 20 years. She trained in Neuro-Linguistic Programming (NLP) and various individual and team 360-degree feedback tools. Eva is a certified psychospiritual and psychedelic integration coach, as well as a Gamma Breathwork, Reiki Level 2, and sound healing practitioner. She is…
Learn more about Eva Evers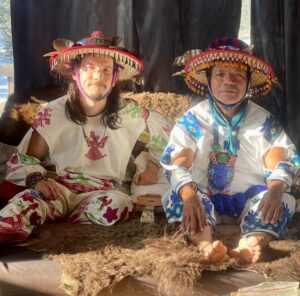 Clement Andrew
Clement has been studying ancient cultures from a young age. He currently works with the indigenous medicine lineages of cacao from the Tz'utujil Maya in the Lake Atitlan area, ayahuasca and hapé from the Huni Kuin tribe of the Amazon rainforest, and peyote from the Wirarika (Huichol) people of the Mexican desert. He is committed to carrying the energy of these traditions with the utmost respect and integrity for the continuation of this prayer to heal our people and Mother Earth. In addition to being an artist, Clement loves to sing traditional chants as well as his own songs that…
Learn more about Clement Andrew