Comcaac (Seri) Bufo Alvarius Retreat
With Luis Miguel Lopez, Alfonso Morales Romero, Eva Evers and Agder Sanchez Palacios
November 5 - 10, 2023
We are grateful for the opportunity to share the beautiful medicine work of the Comcaac (Seri) people from Sonora, Mexico.
The Bufo ceremony is one of incredible intimacy, great depth, and beauty. It is an environment conducive to the free and unrestricted expression of the deep and abiding Love that unfolds during a journey of higher consciousness.
This is one of the most powerful entheogenic experiences a person can have, and often provides opening and revealing deep states of "source consciousness" within the Self.
We take a holistic approach to optimal wellbeing and spiritual development designed to deepen your experience and offer extensive preparation and integration support before and after focused on lasting results. During the retreat, we use several modalities to enhance your experience, such as movement, breath work and meditation. To help you feel at your optimal best organic and locally sourced (where possible) meals are included during your stay with us.
Each participant will be assessed before entering the program through a compulsory application form and screening. Due to the powerful nature of psychedelic ceremonies and the impact that others sharing the space can have, we limit this retreat to 10 selected people.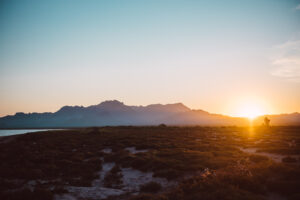 PREPARATION

RETREAT

INTEGRATION

In the 4 weeks leading up to the

retreat, we will virtually support you with your preparation.

Private 1:1 exploration call focused on your intention, preparation and to answer any questions you may have

Individual preparation activities 

Group preparation call

This is a 6 day in person retreat starting on Sunday and concludes on Saturday morning the following week.

Seri cosmology and history

Exploration of ancient sites

Energy cleanse

Bufo Alvarius ceremonies

Herbal treatments

Desert sweat lodge

Song and dance

Group sharing circles

Private 1:1 coaching

We offer integration support for 4 weeks after your retreat to transition what you have learned in your day-to-day life.

Post retreat screening

4 x weekly group integration calls

1:1 integration coaching call

Further integration coaching/support is available. Please contact us to explore
YOUR EXPERIENCE
It is not possible to guarantee what your journey will be like. However, these are some of the common results experienced from these ceremonies.
TRANSFORMATION

PERSONAL GROWTH

Powerful insights 

Mystical experiences 

Letting go of suppressed thoughts and feelings 

Self acceptance and compassion 

Overcoming of unhelpful thoughts and behavioural patterns 

Reduced stress and worry 

Increased sense of wellbeing 

Greater connectivity with self and others

Greater sense of purpose 

Renewed energy and focus 
We are honoured that you have chosen to take this journey with us, and we look forward to sharing this beautiful, transformative experience with you.
Facilitators