Peyote is a sacred plant medicine deeply intertwined with the cultural and spiritual practices of indigenous traditions in Mexico and North America.
Through generations, indigenous communities have held peyote in a place of deep respect and honor. It is not simply a plant, but a sacred teacher, a conduit to the spiritual realm, and a source of profound healing and guidance. The ceremonies involving peyote are regarded as sacred acts that nurture spiritual growth, foster connection with nature, and promote communal unity.
By supporting indigenous cultures, we acknowledge and honor the relationship between them, the medicine peyote and the outside world, striving to create a harmonious cycle that benefits all. We support preservation projects for this sacred plant medicine for future generations. 
Recognizing the varied experiences that peyote can bring, we acknowledge that it affects each person differently, with some reporting mind-altering and spiritual encounters, while others feel a deep connection with nature and themselves. Indigenous traditions have long used peyote for physical and emotional healing, as well as seeking guidance and support from the spiritual realm. Following ceremonies, people often report healings, emotional release, empowerment, and a renewed sense of purpose.
Any serotonin enhancing medication is advisable not to be taken with Peyote; this includes the vast majority of antidepressants (SSRI's, tricyclics, MAOI's, etc). Peyote should not be combined with red meat, alcohol or recreational substances such as marijuana for at least 24 hours before your ceremony. Peyote should be avoided during pregnancy and breastfeeding and for those with mental illness, high blood pressure and heart conditions. It is common for individuals to experience initial discomfort, including nausea and stomach cramps, sometimes leading to vomiting or diarrhoea. Please contact your medical professional for guidance.
While we believe in the spiritual healing and transformative potential of the sacred medicine of Peyote, we encourage you to conduct your own independent research if you like to learn more about the science and other aspects behind it.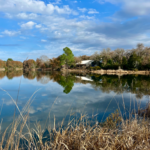 With Don Modesto Rivera, Sarah Howat, Eva Evers and Clement Andrew
October 28 - 30, 2023
90 minutes outside Austin, TX
You are invited to participate in an intimate weekend retreat that includes a medicine ceremony in the ancient tradition of the Wixarika people (Huichol). One of the spiritual leaders of this tribe, Temay "Modesto" Rivera Lemus, will be coming from his community, Yurata, in Nayarit, Mexico to be with us. In addition to this, we offer extensive preparation and integration support before, during and after the experience to empower you making the most of it over the long term. THE LOCATION We will be staying in a beautiful, private property immersed in nature by a lake 90 minutes outside Austin,…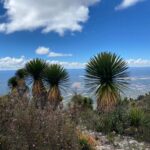 With Don Modesto Rivera, Eva Evers and Clement Andrew
November 8 - 13, 2023
Wirikuta desert, Mexico
You are invited to partake in an extraordinary excursion to the sacred land of the Wixarika people (Huichol), the Wirikuta desert. We are deeply honored to extend an invitation for you to join us in visiting one of the spiritual leaders of this tribe, Temay "Modesto" Rivera Lemus on his land there for a time of medicine ceremony in this ancient tradition. Yearly, the Wixarika community embarks on a ten-day pilgrimage to this sacred destination, retracing the footsteps of their ancestors. There they collect precious medicine and make offerings for the health of their businesses, family, water, fire, earth, and…